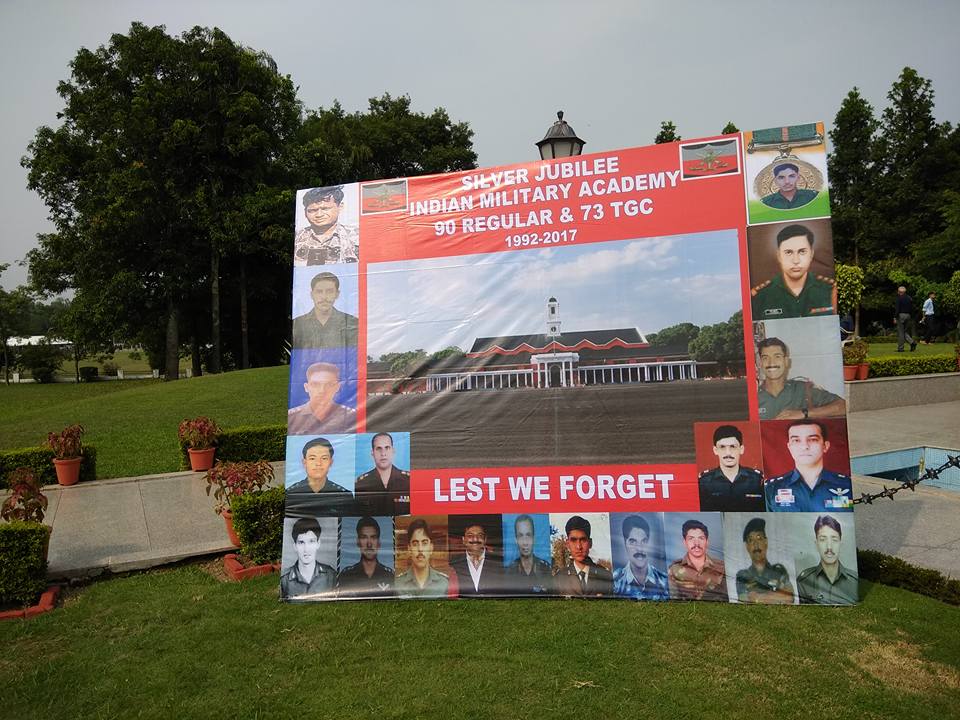 If the life that has gone has been like music, full of sweetness, full of concord, richness, delicacies and truth, then there are two ways to look at it, One is to say." I have not lost it." Another is to say" Blessed by God that I have had it so long." Beecher.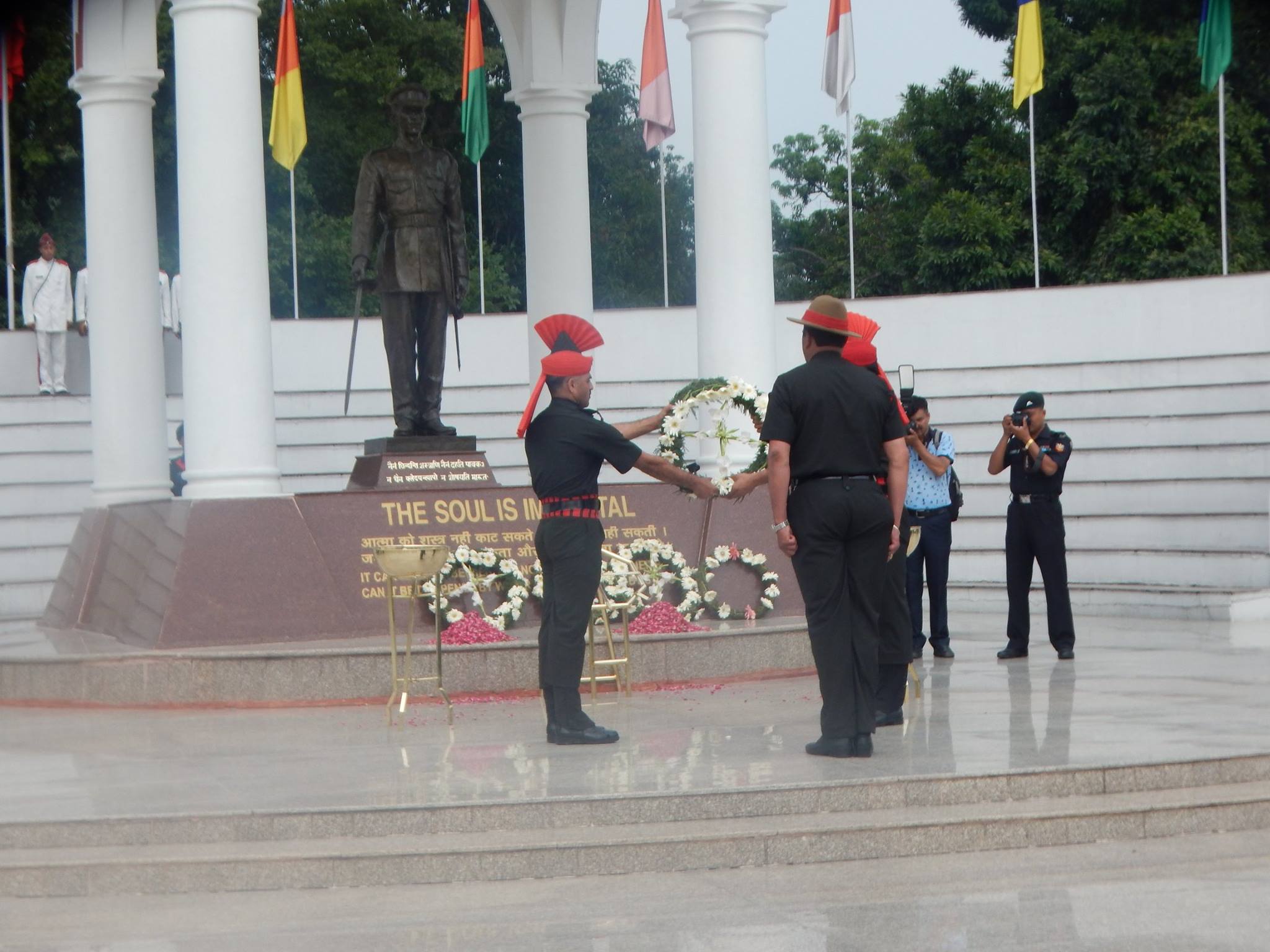 In life, there is a lot to learn and even more to unlearn. As each day passes by, most people end up carrying yesterday's baggage, so much that accumulation leads to manifestations of sorts. It has been 22 years since my only brother, an Army officer (Martyr) left us and I must admit that it has taken me more than a decade to come to terms with the reality.
Though I had been attending to my duties and routine, a part of me had remained numb, the void that longed to be filled. In the hope of finding friends that would understand me and offer support to me, I had not realised that I had actually been withdrawing the same from my family. The situation was soon becoming tough to handle and required some solution quickly as I was getting into a rut. I had made a foray into content writing two years ago and was quite successful at that. The only trouble had been that I was inconsistent with my schedule which can be a dampener to a good career.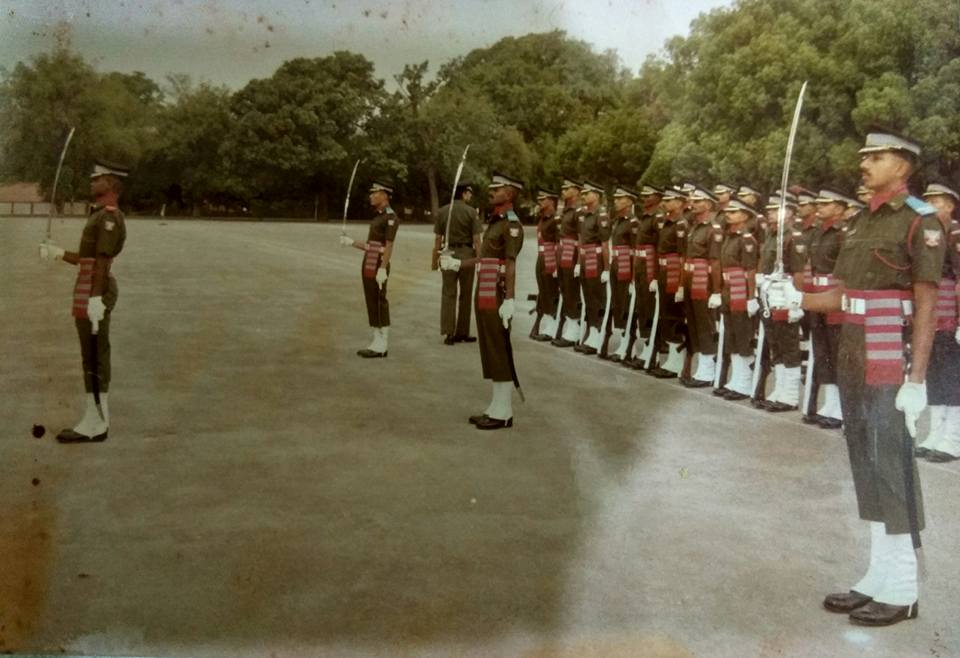 Things had come to a standstill and my hard work of two years was all set to travel downhill and believe me when I say that it would not have rung home as I had gone beyond reach. No matter how much I tried to remain afloat, I only managed to sink further. While grief had done a good job of enveloping my core and I was losing hopes of ever coming out of its grip, something happened that shook me out of my dazed state.
One evening as I was sipping tea immersed in my musings, the phone rang and I set the tea cup down to answer it. As soon as I had wished the person on the other side, I could barely control my surprise when I learned that the gentleman was my late brother's coursemate from the Indian Military Academy and had been wanting to trace the next of kin of my late brother, Major T Shyam Sunder! The next big news was that I had just been invited with family to attend their course's silver celebrations at the Indian Military Academy, Dehradun! Joining the Army had been my late brother's passion and he had excelled in it. Though it was him that had gone through the tough training and had passed out with flying colours, I too had felt deeply connected with it as our father had also been an Army officer and also the fact that my brother and I had been extremely close. I could not believe what I had just heard and had given my nod without any further thought. We were to travel to IMA Dehradun in just about two weeks from the date of the phone call.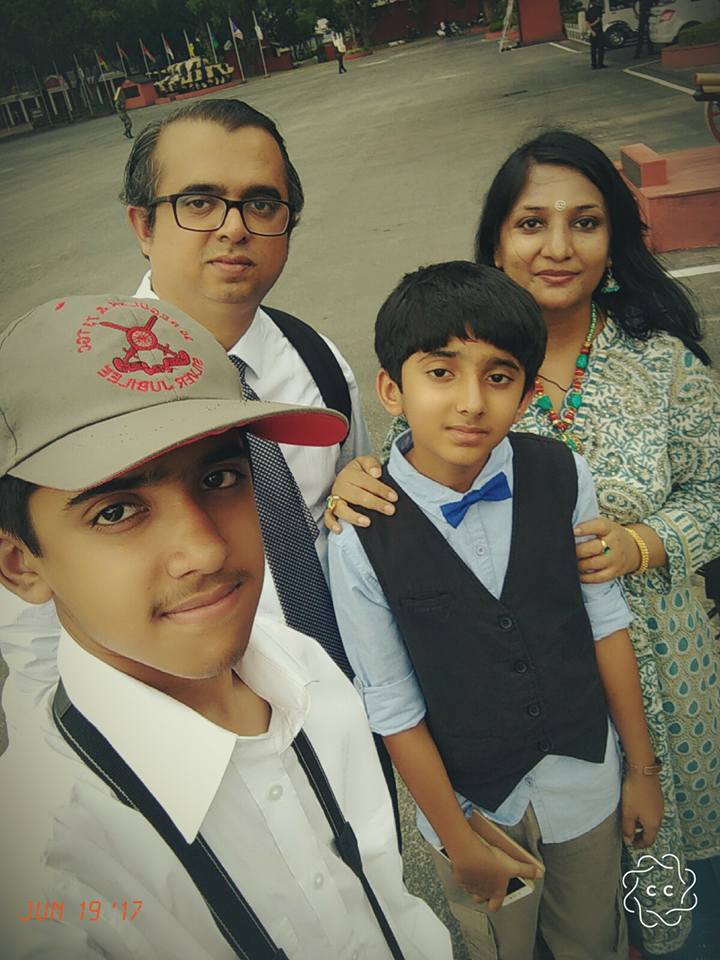 As we boarded the flight, my legs turned to jelly and I had trouble controlling my emotions. So, I was travelling to IMA Dehradun after 25 years of attending my handsome brothers Passing Out Parade! This was nothing short of a miracle for me. As the flight took off for Delhi, I managed to take deep breaths to calm myself. Soon, we were on our way to Dehradun from Delhi and as the plane touched Doon, I was at a loss for words and emotions began to play high.
We reached the hotel and went downstairs to the restaurant for lunch and just as we entered the dining area, I spotted some of the course mates. The officers were hugging each other and joyous screams flooded my ears. Suddenly I felt so lonely and lost. I began to doubt my decision of having agreed to attend the event. There was a party in the evening at a hotel and I was secretly dreading it. Having come this far I was not about to give into my haphazard emotions and we arrived at the party.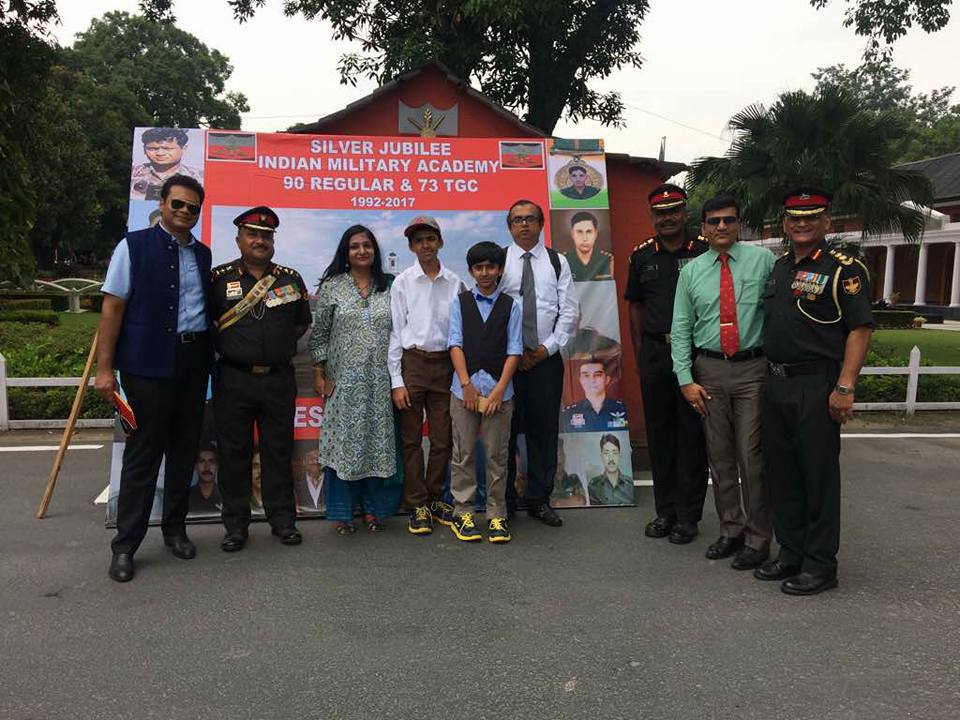 As soon as we entered the hall and I saw the officers, a tight lump formed in my throat but I managed to swallow the sobs. Soon, my brother's close course mates began to trickle in one by one to meet me and share their memories. One of his close buddies told me about Shyam carrying his gun and the heavy backpack when the officer fell ill during a tough training, one night at the mountains. So, my brother had not only carried two heavy backpacks, two guns but had also helped the officer finish the training by helping him walk till the end of the task, the whole night to help avoid punishment. As this officer broke down while sharing this memory, I let my tears fall too, for they had been wanting this outlet. After I had heard many such incidents about my brother being the toughest, kind, helpful and always ready with a smile despite any odds, I could not help but reflect upon this sudden invitation that had come my way.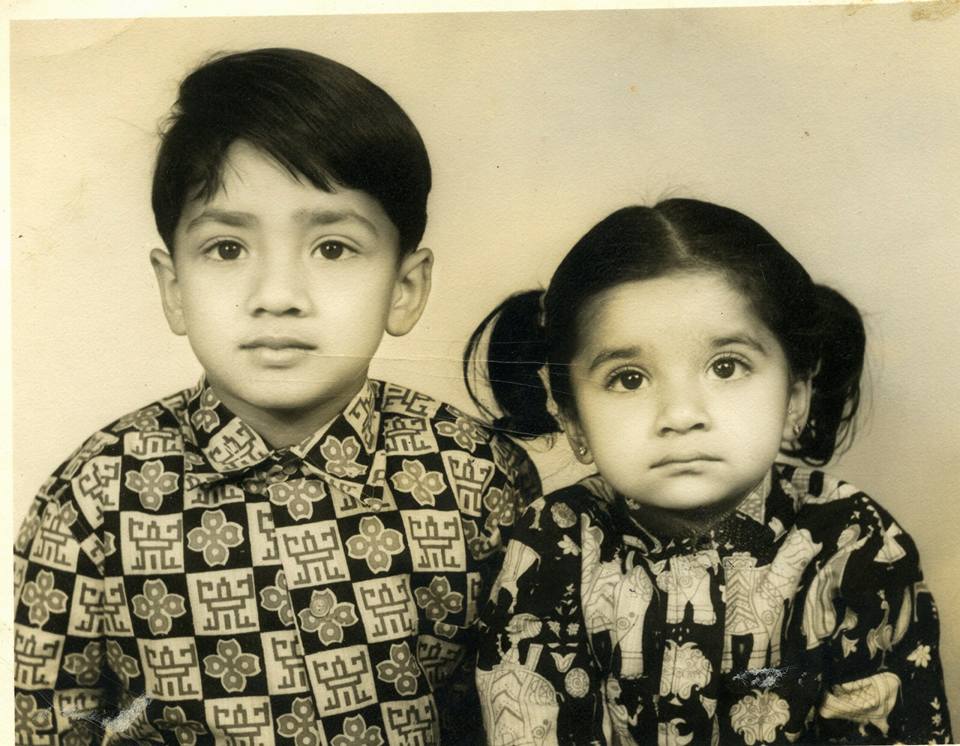 The next day there was an event at the Indian Military Academy and I was sure of having a sleepless night before that. We all got ready and met at the restaurant for breakfast. The serving officers had worn their uniforms and as soon as I had set my eyes upon them, my eyes grew moist as I imagined my brother attending this event in all his official glory. As we entered the gates of the Indian Military Academy, I suddenly wanted to be everywhere. I wanted to visit all the places my brother had walked on. The first event was the Amar Jawan, wherein flower wreaths are placed at the war memorial and the last post (bugle) is played. As soon as I heard the bugle, tears streamed down my cheeks and I just felt the emotions. Maybe this was the closure I had been seeking to get out of my self-created shell. When they invited me to place flowers at the war memorial and the title song of the Hindi movie " Lakshaya" was being played, an officer escorted me to the place and I walked beside him, as if in a daze. When I placed the flowers at the memorial, I felt grief leave, replaced by a goal. My brother had always believed in giving his best in all endeavours and had always motivated me to do the same.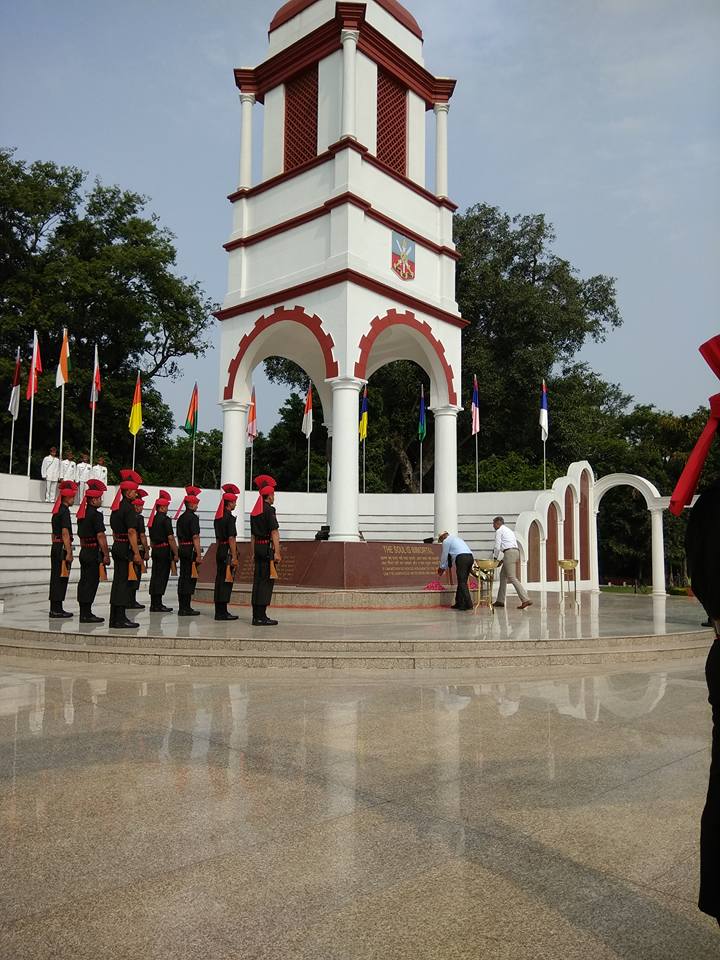 We were then taken on a tour of the IMA in the official bus. As I sat there, I could feel his presence everywhere that I visited. Soon it was time for a ceremony at the auditorium to felicitate the Martyrs of the course. As they called out my brother's name and I went up to the stage to receive the memento and other souvenirs, a sense of pride engulfed me and I walked back to my seat, a changed person.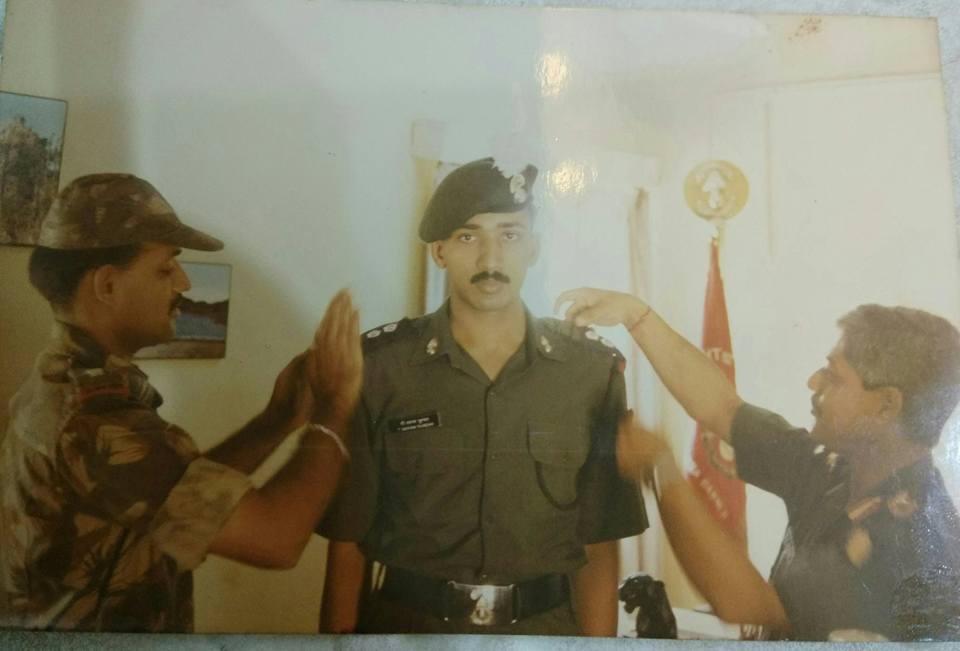 It was as if my loving brother had manifested this trip for me to understand the value of life and to witness the pride of his glorious death! On the way back from Dehradun, I travelled light after ages, with my excess baggage now gone! My life had a new goal now, touching lives and creating a shift in the mindsets of people. Today, I am a successful Mental health expert!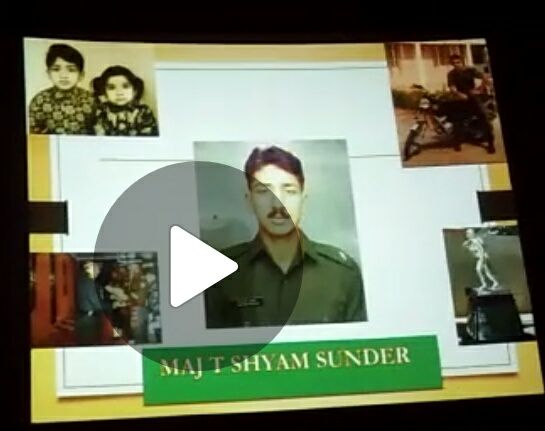 There is no place for grief when love presides over your core, resides in your shore and a goal that shapes your thought with battles ready to be fought!