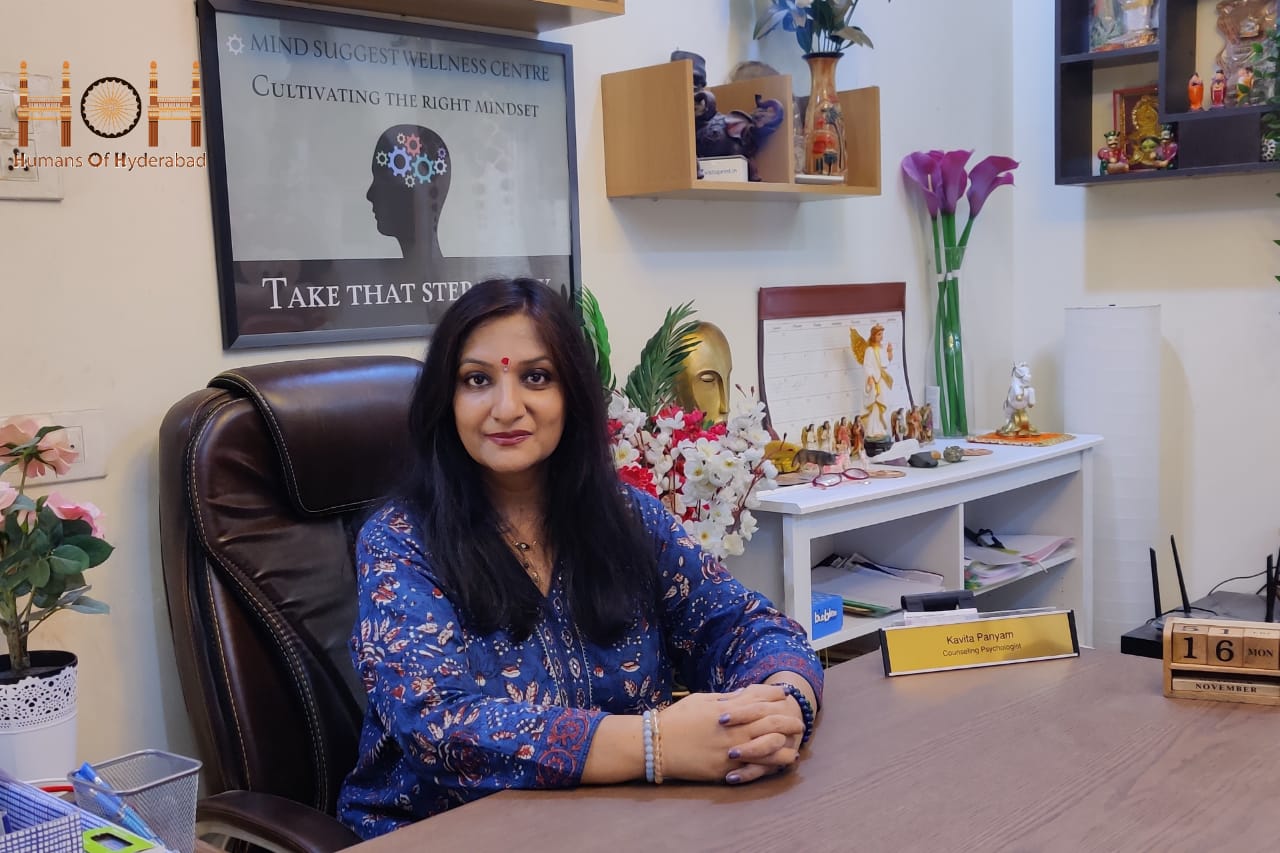 Kavita
Panyam
Hello,
Welcome to Mind suggest Wellness Centre!

The place where you will learn how to live better without stressing about feeling better, under the able guidance of therapist Kavita Panyam.

Your search for a competent Counseling Psychologist ends here! Reach out to find new hopes and create possibilities with the zeal to live well.

You need clarity and effective therapy to bring about necessary changes in the mindset.

What are you waiting for? Your new life awaits you!
Book a session with us today!
our services
Mind Suggest Counseling Services
Listen to Our Happy Clients
Clients' Testimonials
Kavita ma'am brings in so much clarity to all the issues you discuss with her. Her constant follow up, guidance and the practical approach to counselling is a life changing experience.
She counselled me in one of my worst depression times. She is an angel and she just talks to you in a very loving way and cheer you up. I like her services in fact I am very impressed. I feel lucky that I met her and got courage to ask for help from her.
I have known Mrs Kavita for 3 years, I must say, she is the finest psycho therapist in the city. If you put her recommendations into practice, you will come out of your burning issues in no time.
Her innovative and personalised approach towards each of her patients make her standout. A patient listener and a friendly professional, she is the best in her discourse.
She has immense patience to listen to the clients issues and has a thorough knowledge of application of therapies needed for the individual client