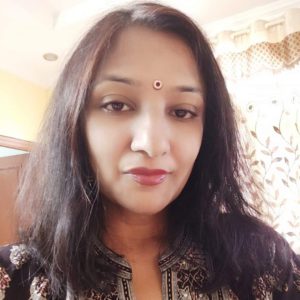 Greetings to you!
Welcome to Mind Suggest Wellness Centre!  Wondering, What's my site all about and why should you hear my story? A little introduction about me first and then we will come back to this soon 🙂
My name is Kavita Panyam and I live in Hyderabad, India, with my husband and two adorable sons. A multiple award winning Counselling Psychologist by profession, I hold a keen interest in Alternate Healing Modalities like Reiki, Healing with Crystals, EFT, Acupressure to name a few. I have won competitions run by various magazines in slogan writing, reviews, poetry, and many blogger contests as well.  My work has been published in reputed magazines across India. These days I write for print magazines like Infinithoughts, Life Positive, Woman's Era.  I have written content for E-Zines such as Women's Web, Blogbeats, Trending post, DeVeev, Indianyouth, mytrendingstories, Just Dakhila, Troab, Bonobology etc, and also feature as a guest contributor to various websites.
Coming from an Army background with an exposure to various situations, places, people etc, the writer in me emerged at a very tender age.  I have been writing ever since!
Welcome back …:).  Life is a mix of people with different personality traits leading to varying emotional experiences. This is what made me take up Psychology in the first place. Even as a child, I always found myself pondering over why people were different from one another, causing frictions in life? How could we ensure better relations among people? I studied to become a Counselling Psychologist, to seek these very answers. I cannot say, that I have all the answers, but I aim to impart all that I know. When I began to circulate my writings on social sites, a friend pointed out that my posts contained a message. That's how it all started. The idea behind this site is to touch people that are in need of support, with a hope that, they would find the push required to outgrow their dependency on negativity!
Join me in my quest to make that difference!
Love and Light
Kavita 🙂
Please subscribe to stay updated and get interesting content delivered right into your mailbox 🙂