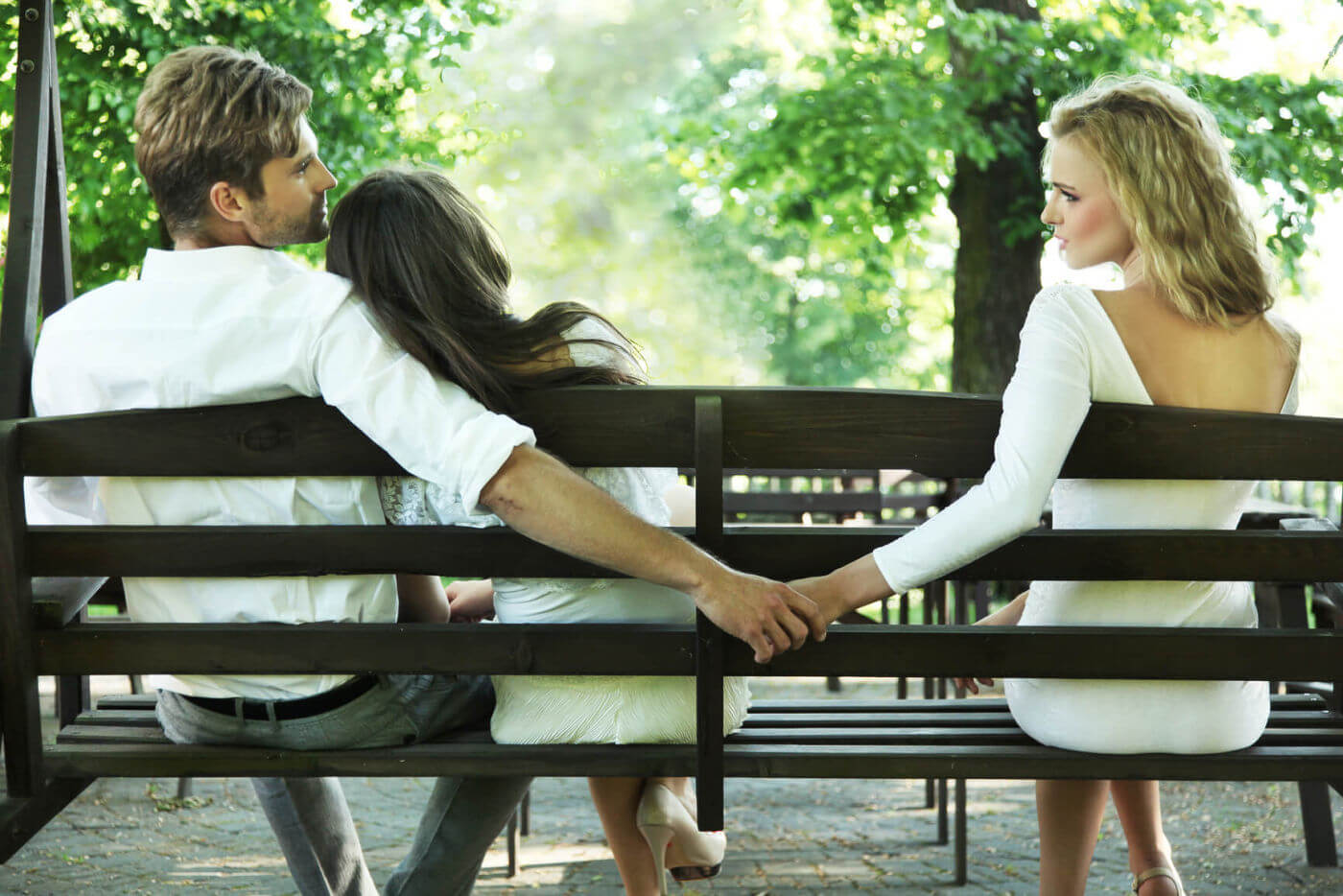 Marriage is an important event in people's lives, one that is meant to lend them companionship, love, care, sharing and warmth in cold days. Most people enter marriage with expectations and trepidations. There is this fear of not finding the ideal spouse or not being the ideal spouse for one's partner. It is said that marriage is not a bed of roses and this is nothing but the truth. A lot of effort, time and patience needs to be invested into a marriage to make it seem ideal, the way one has always dreamed of.
Sometimes, as the years go by, time flies and takes love along with it. Marriage is another word for responsibility and is laden with stress and frictions. There is tussle between spouses as to who is contributing more and in what ways. As the tussles grow, the spouses become distant and that is when mild cracks appear in the marriage.
This is the time when there is chance of a third person entering the marriage. As the spouses begin to feel unloved and unattractive to each other, rejection stems in, creating a void. The third person can come by at work, at an event, on a social networking site; it can be the best friend whom you have always treasured. As one becomes open to the idea of a third person sharing one's space, a sudden gush of emotions surge to the brim creating euphoria like never before. This feeling can be very heady leading to things happening fast.
Reena is a 45 year old married lady who is leading a solitary life in her marriage. Her husband Vinod is always busy at work and on holidays he cannot unwind as he is preoccupied with it. Their physical life has never been great from the beginning. It has been a while since he has appreciated her looks and home management skills. Somewhere down the line Reena craved for attention and love from another person and soon it was answered in the form of Dev, her new neighbour. Dev is also married and is in the same boat as Reena as his wife Manita, does not make him feel loved or wanted. Dev and Reena began to spend time in the mornings as that was the only time when they could meet without their spouses knowing about it. Dev took the night shift at work which made his mornings dedicated to Reena. They would cook, talk, watch movies, play indoor games or simply sit and stare at each other. The unspoken attraction between them was gaining importance and soon it became more than platonic. Dev made Reena feel special in every way and she in turn made him feel loved, wanted and important. Soon Reena's husband got transferred to another city. The last meeting between Dev and Reena was highly emotional and also practical. They decided to keep in touch over the phone and net and promised each other that they would always be the way they had last seen each other, happy, content and in love with life. In a strange turn of events, the new city brought Vinod and Reena close as they had no messy relatives and extended family living there. They had more time at their disposal. Vinod began to notice how young and cheerful Reena had been looking off late. He felt love make an entry once again in his life and Reena accepted a changed Vinod with open arms. Dev and Manita too had worked on their differences and is now a loving couple.
A third person's love made it possible for the married couples to regain their lost intimacy. This is not to say that this is the right approach to reconstructing a strained relationship. It just shows that not all affairs are meant to destroy the primary relationship. As for the guilt part of it, some may not feel it much due to the fact that they are better placed in their primary relationship after the affair.
Sally is a young married woman of 30 years and her husband Joshua is away for most part of the year due to the nature of his work. Absence does not make the heart fonder in all cases; sometimes it makes one look yonder. Real life needs real love, in person and when that is not coming by in a marriage, one may look outside of it. Given the current scenario of booming technology, it is not tough to get connected with likeminded people very soon. This is what happened with Sally and Adarsh. They had met online and had hit it off immediately. Sally could not believe how similar Adarsh and she were in their likes and dislikes, interests and general outlook on life. Adarsh was a much married man whose wife had grown apart from him as the years had gone by. Adarsh and Sally spoke over the phone everyday and chatted on the social networking site, did video calls and were soon involved with each other. They could not get enough of each other. Adarsh was not able to keep his word and asked for a break up within a few months of meeting Sally. Though Sally was heartbroken initially, she decided to take only the positives out of this relationship. She realised that she had begun to take extra care of her looks, grooming and fitness since she had met Adarsh. She had just stepped into her chosen line of work as Adarsh had always encouraged her to do so. Sally is now a confident young woman who has found her true calling. She now lives a fuller life, running her business from home, meeting new people has led to making new friends. She is now ready to start afresh with her husband Joshua when he returns home after a month. She feels fit in her mind, body and soul. Adarsh came as a blessing in her pale and dull life making her see her true worth and go all out to achieve it.
Affairs of the heart are more delicate as they leave after teaching you a thing or two. So when it actually ends, a new beginning awaits you, a fuller life and enriching life with yourself and those around you.
The third person is deciphered as trouble causing a triangle but not all angles of perceptions are right. It all boils down on what one learned out of it and how it has helped you evolve. Of course not all affairs are meaningful and leave bitter lessons to cry over. But then isn't life all about choices that we make? What is your take on this? Have you ever encountered this in your life?